Translation of my last novel 720 Heartbeats (720 utripov srca) is in progress. I thought I would have it by the end of the year but there were some setbacks and I decided it's best to take it slow and do it well.
It's hard to say when the book will be available on Amazon, but I hope it would be out on March 1, 2018. On that day I'm also celebrating 8th anniversary of publication of my first book Zgodba o Davidu Locku (The David Locke Story).
Update: The book will launch on Amazon in June, 2018. 
We're also working on the cover of the book, which of course is very important if you want to sell more than a few. Which I most certainly do. There were some different ideas but I think this one is perfect. It works for me and that's what really matters.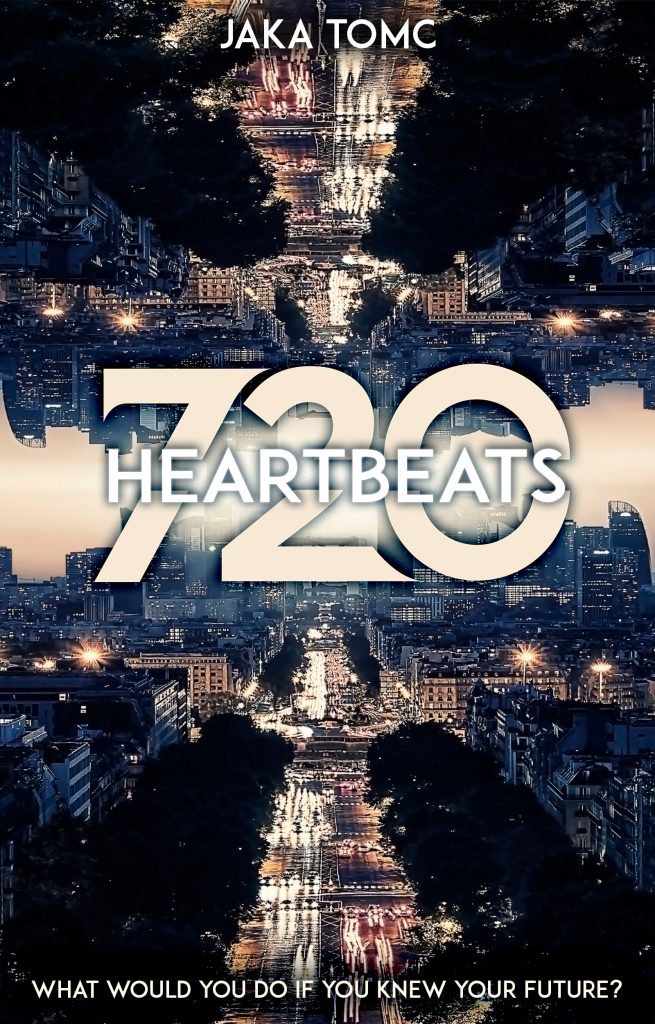 If you would like a free copy of the book (ARC) prior to its publication, let me know. I'm going to need honest reviews and I will gladly send you an e-book  (mobi, epub or pdf) to read and review it. Thank you. And don't forget to add it to your to-read list on Goodreads.