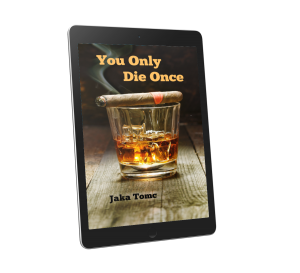 It feels like a lifetime ago, but he remembers it all as if it were yesterday. The grim, intriguing, and frank soul, who's at the center of this story, will take you on a journey through his wicked mind. Observe your thoughts as he reminisces about an obscure life gone by — dissecting the unforgiving nature of consummate love.
This short story, which flirts with the edges of metaphysical and noir fiction, will make you ponder about the statement 'you only live once.' Is it true or false? Do we live every day? What if life desensitizes you? Will life ever make sense? Perhaps a suppressive fire of neurons in your brain can help you figure out what matters most. Be it the number of years in your life or the quality of life in your years.
Take this short trip into the depths of this protagonist's mind. Stay up tonight, take all the courage you have left and dig in.